This Shield
December 2, 2011
This shield is hopeless,
But also brave.
When the shield is gone
It will be in my grave.

This shield is shown
To everyone.
It can brighten your day
Like a mid-April sun.

This shield is mistaken
That I'm happy inside.
It's hard to tell,
But my shield is a lie.

This shield has faced
Many problems you fear.
If you knew about them,
Your shield would be gone and drowned in tears.

This shield is strong,
But also weak.
It's like reaching for the top
While you're far from the peak.

This shield has been
Through many pains.
Left abandoned by all
Like someone insane.

This shield makes it almost
Impossible to see.
The question I search for
Is where can the happiness be?

This shield is a drifter
It comes and goes.
When will my shield completely vanish?
I guess no one truly knows.

This shield is visible
It is what you see.
What lies behind it
Is the truth about me.

This shield is an imposter
Because my life is a mess.
But these obstacles are the quiz,
And this shield is the test.

This shield has seen hate,
And it has witnessed love.
My shield is broken,
And seeks help from above.


This shield will still shine
Through any problems I face.
Life is too short for sadness.
It's a very swift race.

This shield grows larger
As my mind becomes clearer.
I nod to the clone
As I walk away from the mirror.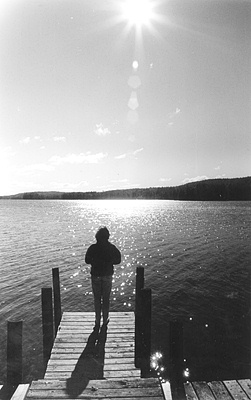 © Beth S., Marblehead, MA