Pain and love
December 2, 2011
When I expected you to be there you were right by my side.
Now it's like two big gaping holes side by side.
In a deep chasm buried no space to breathe .
It's like my life is slipping away.

Back what feels like a decade ago but only 4 grades ago.
You made a promise to be the one to see how my first day went.
But instead you made a visit with hell.
And now you sit in deep dark cell.

Now when I think back on it.
All the pain that it caused made me strong.
But still I can't help these little tears that fall down my face sometimes.
I put on this façade that I'm like steel and can't be penetrated.
But that's not truth.

That big gaping hole in my side had now transferred to my heart.
It's like fighting a forest fire .
An issue that spreads so rapidly.
I can't look back on all these years you've missed.
But I do look back on the years we had together.

My heart I know will recover .
But with all regret I wish you could be here by my side.
In times of need .
When I want someone new to talk to.

You may not be here.
But I still have pieces of you.
They're still alive.
And I just wanted to say I love you.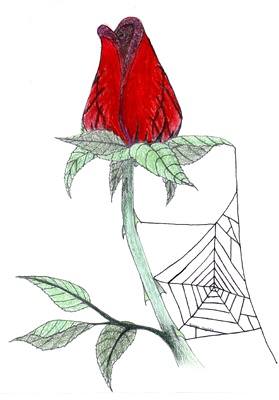 © Tommy H., Marlow, OK