Alone
January 10, 2012
Your good for nothing,
a grain of sand out of a million,
a grave in a cornfield,
a teardrop on the melting pavement,
one less tree,
one less mouth to feed.
Your existence a slight shadow,
a suitcase mistakenly left behind.
You let go of the beauty of it all,
your reflection is a vanishing point,
your hands frigid,
your body defenseless,
your soul a black hole.
Satisfied to be empty inside,
you are left behind.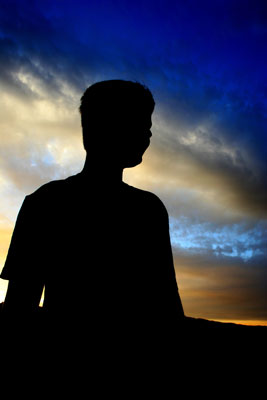 © Monica L., St. George, UT