Hello My Name Is ______
January 7, 2012
We walk into the world possessing blissfully unaware faces,
Unknowing of stereotypes created through races.
When coming across unfamiliar persons we are secretly labeled,
Left for society's harsh judgment, acceptance fabled.
It is said first impressions last a lifetime,
Or curiosity and thirst to learn make us search for signs.
"Hello my name is ______" plastered like a shiny badge on every new chest.
Prepackaged feelings, biased judgments, we're constantly assessed.

More than just "That smart girl".
More than just "That Hispanic boy".
More than just "That lesbian misfit".
More than just "That autistic teen".
We are more.

We're like balls of yarn – new surprises found as personalities unfurl.
Single stories are dangerous, the full picture is never told.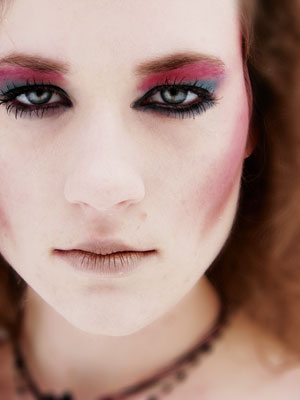 © Elizabeth H., San Bernardino, CA