Young Love
December 21, 2011
What is this feeling in my stomach?
I must be getting sick.
I feel as if tiny butterflies are fluttering around in my stomach.
Am I nervous? But for what reason?
Oh, here he comes!
But this feeling is only getting stronger.
I do not understand what this is.
I've never felt this way before.
He puts his arms around me,
The butterflies start going crazy.
Could this be what I think it is?
No, we are too young to understand.
But what if it is?
How will I know?
When I am with him, I feel safe.
I am happy, and everything is perfect.
Does this really mean what I think?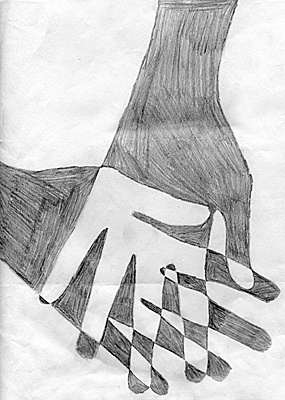 © Warlito B., Tamuning, GU