Chicken Dance
December 21, 2011
I love the fall and leaves and pumpkins,
I love this holiday season.
You must think I do. Ha, I'm getting good.
The stuffed chicken got up and danced a spectacular show,
Not thinking clearly, high off the smells.
Thanksgiving I need you and your food to depart;
Potatoes- 300, pie-560, chicken- - - ahh to many.
We all have gathered now; family and friends
I do not feel well; it's not such a lie!
All that food could make me a size 3!
I have to leave before hungry has its horrid way making me horrific.
The gorgeous china is loaded with grease foods
How can they sit there and eat?
Do they understand the consequences?
Fat thighs, chunky waist, flabby arms
I am skinnier than all of you, yet still not flawless as can be
Why not? I plead to myself, I fallow a strict diet!
My mouth must most certainly not eat 700 calories a day
My body mustn't exceed 105 pounds,
But oh you fools, fatty foods are filling you up with fat.
I will never give in to that pile of food, no matter how dizzy I feel…
See dear self, I am on my way to perfection. Soon, you all will see.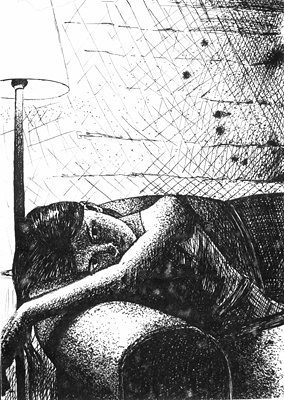 © Elisabeth R., Elmont, NY