Complicated Sort- Of Friendship
December 21, 2011
You smile
She smiles back
You see nothing but joy in her eyes Then you see a soft sparkle of
something.
What is it? You don't say anything
You just walk away

You see it more and more
The glint
The sparkle
One day it completely covers her eyes. You see it now
It is sadness. I never saw it truly before now

She cries, or it feels like she is crying. You can't tell the difference
Anymore
You can't help her. You don't know what to do
She tells you everything and nothing. Now you are crying

Her eyes stare at you
They used to be happy and joyful. Now they are dark with sorrow
It makes more pain well up in you. Your friends with her
But your bond is mostly because of the secret. Our secret
The slight shine of glint in her eyes. The sadness

The only times you meet with her is because of the sadness
In yourself and in her
She knows things so well. How does she know how to make you talk?
It feels natural and unnatural at the same time.
Now you feel like her true friend when you meet, but the emptiness inside
you disagrees.

You ask yourself later. "What is true friendship?" Is it when you can tell
your friend anything? Or is it when you spend all your time with that
person? Confusion takes over your mind.
More tears.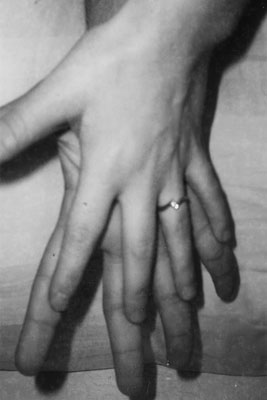 © Heather H., Phoenix, AZ