Within the Halls of Judgment
December 21, 2011
Here I stand
Within the Halls of Judgment
Waiting to be judged
By those who are deemed
More important than I:
The Withces, the Trolls,
The Sorcerers and Scribes
Whose powers are all so
Greater than mine.

The Witches, over there,
In groups of three or four
Temptation in their eyes
And wicked smiles
They stare at their reflections
With vanity and pride
Whispering as one
Hushed curses to all those
Less beautiful than they.

The Trolls, with their
Leather skin and greasy black hair
Torture and terrorize
The weaklings around them
With spiteful words
And crushing blows
Making the lives of those who are
Within the Halls of Judgment
A living hell.

The Sorcerers, in their labs,
Mastering the arts of
Alchemy and the Dark Arts
Concocting potions and conjuring spirits
To aid them in their
Ever-present quest
To excel at their sorcery
And be better than everyone else
At everything.

The Scribes, bespectacled,
Always in their chambers,
Contemplating the numbers before them.
Deducing the equations
That plague everyone
Within the Halls of Judgment
Their skin pale, their eyes bloodshot,
For rarely do they find time for anything
But their numbers.

Within the Halls of Judgment
I stand,
Waiting to discover
What they will make of me.
Will I be noble and heroic,
Like those who rule these Halls?
Or will I be downtrodden,
Deemed a fool,
My life filled with humiliation?

I stand there, contemplating this,
When, lo! Passed my shoulder
Brushes a beautiful maiden,
Her fiery locks falling down her back,
Her form so graceful and perfect.
She looks at me
And smiles,
And in her eyes I see no
Judgment.

I see no scrutinizing gaze,
No criticizing glare, just
A warm and loving welcome
Within the Halls of Judgment.
A glistening smile,
A hand waving goodbye,
And as I watch her walk away,
I think,
Maybe this place isn't so bad.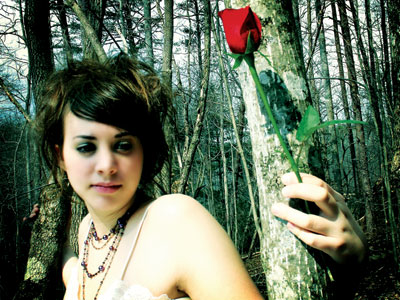 © Michelle B., Blairsville, GA