Eventually
December 21, 2011
Eventually the wonder and excitement fades, like the last glowing embers in a cold brick fireplace.
I remember nights on the town, full of wonder and awe, now it's piles of laundry and rocking screaming children to sleep.
Our lust and romance has turned into falling asleep next to each other on the sofa with the dog nestled at our feet.
Unexpected flowers and chocolates have morphed into groceries and bills.
Summer days, once spent walking side by side on the beach, now include little ones running around with missing teeth and Popsicle smiles.
We were once a spontaneous, fun-loving couple, now just mom and dad.
There was a time our worlds revolved around each other, now life is driving to ballet lessons and going to soccer games.
Sometimes I just stop and think about what could have been, but when I feel little warm hands tugging at my shirt I remember this is our dream come true.
The sparkle and shine of new love has been replaced, but deep down I know this life is right.
Enamored expressions and passion may have faded, but the promise of forever will always remain.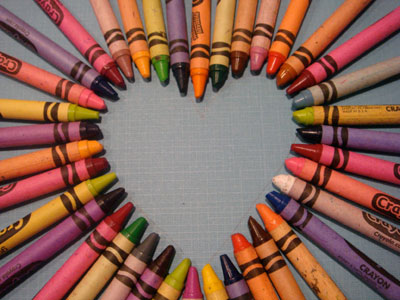 © Ashley W., Rockford, MI