It is Time
December 21, 2011
it is finally time
that i must step
out,
through the threshold,
into winter's angry gusts
but warmth still lingers,
keeping my fingers and toes
from freezing.

the time has come
for me to hold my breath
once more,
as i plunge into the blacks
and greens
and browns
of the lake's bottom.
but the insides
of my ears
and my mouth
and teeth
remain dry.

reluctantly, i must
descend
from my heaven of
sound and mind,
where the strength of the word is
valued more.
but while my
arms,
and legs
and chest
and head
must go,
my mind is glued
and cannot part.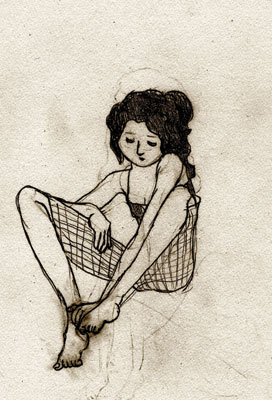 © Samantha W., Albany, NY