What Am I?
January 13, 2012
I am a speck,

a mark, a period, the dot above an
i am but so is everyone,
But everyone is not I

I am average
As much as anyone is average;
My fingers play notes like any other fingers,

angry blisters like any other blisters,
But any other fingertips are not sandpaper

I am dulled,

wander with thoughts swirling, overcrowded mind;
Nothing can enter, exit;
I am encased in fog,
But my hazel eyes penetrate the gloom

I am tired,

work, work, work, working;
Earth is tired; wind a weary yawn.
We seek elusive sleep, just out of grasp,
But I know the silence before dawn.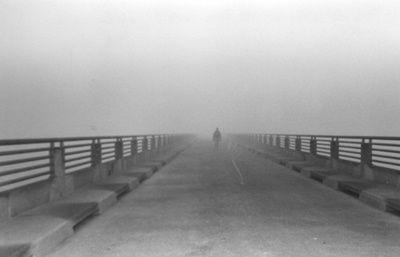 © Becky G., Westerville, OH