Red, Yellow and White… That's Me!
January 12, 2012
Red
Red is me when I'm angry.
Red is color I see when I don't want to see anyone because of my anger
Red is what I felt when I was betrayed
Red is the color of all evil
Red is the color that reminds me of the devil
Red just isn't a pleasant color.


Yellow
Yellow is the color I feel when I'm not feeling red
Yellow is me when I'm mellow
Yellow makes me smile because I think of the sun
Yellow reminds me of lemonade which I love
Yellow makes me want to say 'hello' to everyone


White
White is bright and might
White reminds me of my white Deacon cassock
White is nice and pure
Pure like the clouds in the sky


Blue
Blue reminds me of the beautiful sky above
Blue is how I feel when I am very soothed and relaxed
Blue is the color I see when I lay in my bad after a long day
Blue is the color of the very very very vast ocean
When the waves crash into the banks and the sun sets over the beautiful horizon.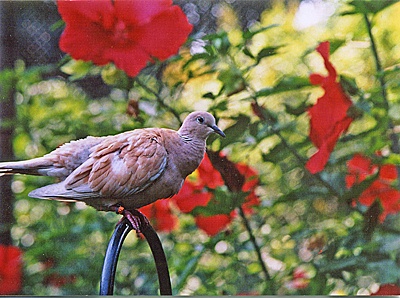 © Charlotte H, New York, NY