Baby, I love you
January 12, 2012
Baby I love you
You told me that the first time
First time we held hands
First time we kissed
First time we did more than I can say…
But not the last time.
The last time you said goodbye
Goodbye as we kissed,
Goodbye as our fingers disengaged
from the solid hold we had on each other,
And instead had to grab back onto reality
And onto my world as it was spinning
Out of control.
Away from
Baby I love you…
Then I heard it
I heard it whispered behind cupped hands
Like closed doors
Across bus isles
Over church pews
Saw it written in origami notes
Swans and hearts that you passed to her
Like you used to pass to me
In english, math, history
And I realized that
WE ARE HISTORY
Because you replaced me
With some new girl
Some chick who you may share firsts with
But who will NEVER be your first.
That's my consolation prize
To know that 10 years from now
When you think back to that first building, building, building, explosion
My face is the one you see
My name is the one you scream
And that will never change
No matter how many times you say
Baby I love you
And no matter how many times
You say goodbye
You and I will always know
That it was me and you that first time.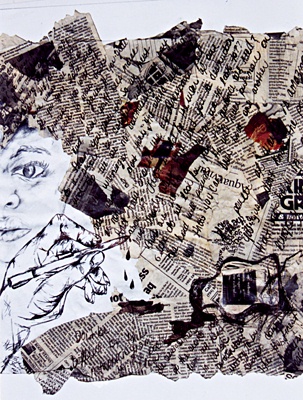 © Lashieta F., Kannapolis, NC