Jesus wants me to be like Him.
January 4, 2012
Jesus wants me to be like him.
How can I be Him when all I do is sin?
I look through my past and see what I have done, what makes me worthy of the Son?
My sins consume me, it's like I lather rinse then repeat them; why do I do that even when I know they are dirty?
I live in my secrets that all have shame, and when I point the finger I know exactly who to blame.
I am the one who knows my wrong doings, but that doesn't stop me from falling into the same horrific pattern.
Its sad when people don't see the real me because I cover it up with a decent amount of acting.
Acting like I am a perfect example of a Christian when all I have been doing is fooling you, but especially myself.
I am just like all of you, with the same overbearing temptations.
Don't get me wrong when I say I love Jesus, because he is my Savior who will be there forever.
I must say that I make mistakes, but I am saved by His wonderful grace.
He is the only one who knows the real me, and loves me more and more unconditionally.
I have a father that reigns on high lifting me up when I am the point where I want to cry.
I am not perfect, but God knows that and accepts me for who I am.
Jesus wants me to be like Him
So each day I will walk in his path
I will look temptation in the eyes and tell him I am not giving in this time because I strive to be different; even when it's hard.
Every day is a journey in my faith, and it remains strong
When I continue to sin, I know he forgives and that brings me peace forever long.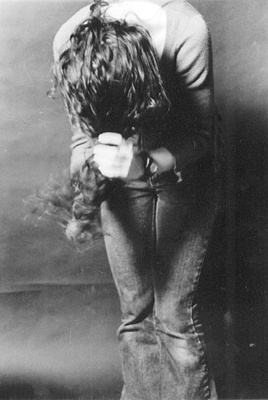 © Cerys W., Marblehead, MA