Misery
January 4, 2012
Life alone is filled with sorrow
Trying to smile as I wait for tomorrow
Looking in the mirror, always hating what I see
I woke up one morning and noticed I'm not what I may seem
A problem awaiting in every hour
Millions of deaths as my soul slowly devours.
Alone in the world because no one understands
Trying to think happy thoughts until I make better plans.
I'm still fighting these tears
Even if I scream, it seems no one can hear
Please get me away from here, can't take it anymore.
Hating the feeling of just bleeding alone on the floor.
My heart will eventually give in, the pain's too much to bare.
I wish someone would bother to care.
No one even seems to know I'm not alive.
Of course I'm breathing but would you even care if I die?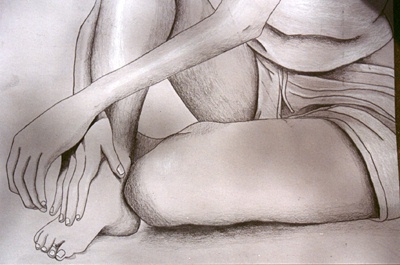 © Omar M., Phildelphia, PA