This Feeling
December 27, 2011
This feeling is inexplicable,
I can't believe it's happened to me,
I can't find the words to describe this feeling that has taken control over me.
Perhaps I should use a metaphor comparing myself to a balloon in the arms of a child.
Being squeezed and squeezed,
feeling the sensation of pressure inside until the point of exploding,
and being left without air,
whenever you're near.
Or I could put my feelings in a song,
that uses many adjectives that describe your inner beauty.
It would be set to a beat that stays in the mind,
and makes people want to sing along.
Because they know what it feels like, this feeling that I can't explain.
All I can say is that now I understand harlequin romance,
and why love songs use an overabundance of onomatopoeia,
that would somehow imitate the sound of my soul,
feeling this glorious feeling.
It's because there's really no such word,
or phrase,
or any figurative language
that could quite get that feeling just right.
So I guess, the only word that comes close is ,
Love.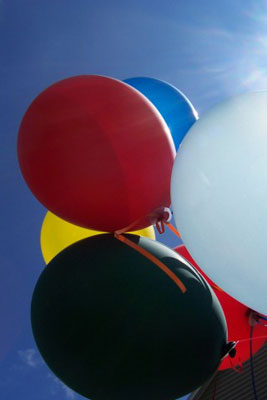 © Simone P., Summerville, SC