Perception
December 27, 2011
Amidst the vacant eyes of normalcy,
And the monotonous drone of silence,
Cornered in the hollowed isles of injury…
Her eyes scream innocence.
Her smile: purity.

Yet some insult still lingers,
Bitter on the tip of her quiet touch,
Unheard and unspoken,
Hidden in that forbidden cell where the beauty also lies down,
Surrendered to the turmoil of the wakeless world.
When will she awake to glimpse the light?—
Fragmented, strewn across a pane of pale glass,
Where, in the cracks and imperfections,
Shambles and inconsistencies,
A glimmer of heaven will stare back into her depthless gaze—
A reflection so vividly picturesque,
So entwined with speechless emotion and gratitude,
That it shall linger,
Forever imprinted upon her heart.
And in that moment,
In that one fragmented glimpse of her life—
She will have known true beauty.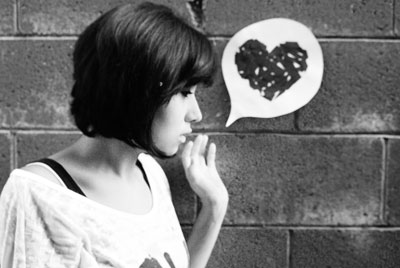 © Michelle B., West Covina, CA