Gone for now
December 24, 2011
If I love you and you love me,
how is it that we're not meant to be?
Is it simply because love makes us blind?
All those risks we take,
all the things we too easily leave behind..

Maybe it is these reasons
that in this lifetime we cant be together,
but forever I shall hold you in my heart,
just like a precious treasure.

One day you and I will become one,
as natural as the moon, and the shining sun.
Bonded by pure love, and nothing more
as refreshing as your toes in the sand,
the sound of the waves crashing at the shore.

Picture you and me,
together at last,
with all the time in the world,
to make up for the past.

I can see it so clearly,
so close, and yet so far away,
you and I will be together again,
somehow, some day.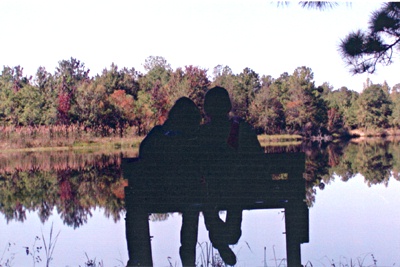 © Heather J., Slidell, LA