Trust in a Wind
December 24, 2011
"Stop looking back,"
Whispered the cool wind,
"Time to look ahead."

Turning my face
Sets my hair flying
Like flames in that breeze.

I gaze towards blank
There is nothing
Where is ahead, Wind?

"Just keep looking,"
Insisted the gusts,
"It will come to you."

Can you promise, Wind?
If I take one step ahead,
Will I find the ground?

Squinting my eyes,
I search for the anything
Something solid, real.

"I can promise you,"
Breathed that breeze,
"That you will never be lost."

Lifting one heavy foot
Feels like a worldly change
Where there is nothing.

A promise is a promise
Even from the fleeting wind
It should be kept.

My foot slams down
And hits solid ground
Just as promised.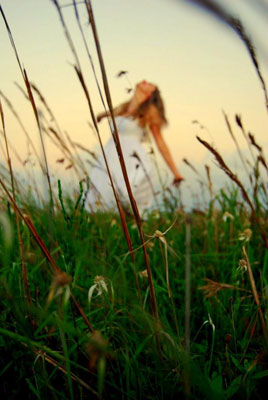 © Richard F., League City, TX