In The Hidden
December 23, 2011
What's in the dark?
What is hiding in that corner over there?
I know its not polite but I can't help but stare.
What happens if it comes and gets me while I'm sleeping in my bed?
What if my parents wake up and see me laying there, dead?
I know its there, I can hear it move at night.
And for some reason it never comes out when there's sunlight.
I know it's something bad because of the way it laughs its devious little giggle when I'm scared out of my mind.
Or when I'm in my room all alone, I can hear its mumbling.
And its not so very kind.
I don't know what to do anymore!
At this point I cant even get up at night to open my door.
But Whatever.
I know this thing isn't human.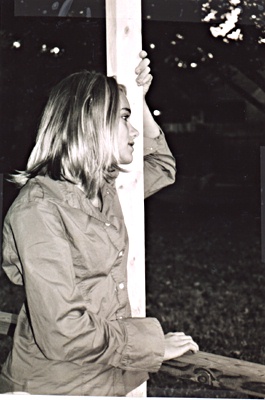 © Tiffany A., Southaven, MS