Dark Semblance
January 5, 2012
Mosaic of hatred,
Your beauty is only skin deep.
As I look in the mirror,
I think what have you become?
A single tear turns into a waterfall.
Black tears stain your face
Beauty is there no longer.
Pieces chip away,
I realize I am no longer whole.
People say I've changed,
But I changed to their molded creation.
I no longer have control.
I used to be the potter and the pottery.
You smashed me and turned me into broken pieces.
I am no longer myself.
The world despises me because of you.
Get rid of the makeup, perfect hair, and jewelry.
At least I look somewhat myself again.
I am regaining control.
I cannot undo my wrongs,
But I know I can fix them.
I know I'm becoming myself again
When a smile emerges.
I am regaining control.
Finally someone realizes the hurt underneath.
Showing love, gets you love.
What have I become, you ask?




Myself.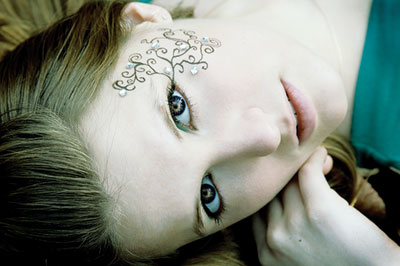 © Michelle B., Blairsville, GA