A Girl Who Admires A Boy
December 23, 2011
When he speaks,
It's motivational,
Absolutely complete and riveting ,
I feel lucky just to know him,
HIs intelligence reaches beyond any person's I have ever known,
And yet, he acts as if it is merely nonsense,
But I feel it is immeasurable.

He contains an abundance of courage,
Something I could only dream of capacitating,
Yet he does it flawlessly,
I would ask to know his secret,
But I will instead revel in the beauty of it.

You could call me just a silly girl with a crush,
But you'd be wrong,
I do not have a crush,
I have a liking for someone,
Not like a school-girl crush where I long to be with a person,
And dream of the day when he finally notices me,
No, this is more than that,
This is knowing a person so well,
And admiring them for just who they are.

Perhaps I could have a crush,
Although I refuse to call it such a word,
Because with crush, comes crushing,
The act of destroying,
And I refuse to acknowledge my admiration as that,
I'm simply a girl, who knows a boy,
Who is brilliant and witty,
And through everything, believes he is impeccably delightful.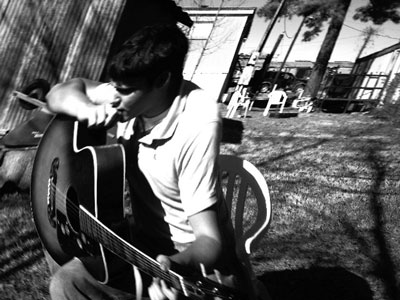 © John B., Shreveport, LA