Seasonal Lament
December 23, 2011
Raindrops fall
Drip, Drip, Drop
I hope that they
Will never stop.

But then the sun
Comes out again
I never want the
Warmth to end.

Fall blows in
I'm in love anew
With honey, blood
And oranges too.

But wind begins to howl
And skies grow dull.
My soul plays Blues,
No Rock and Roll.

Clouds scratch their heads
And dandruff falls
The sun can't hear
My desperate calls.

Snow strangles trees
Their skin turns lead.
It freezes their babies
On the ground, long since dead.

My nose is a beacon
Shiny, red, bright.
It heralds the season
That eradicates light.

My happiness is starving,
Growing far too lean,
When amid the evil white fluff
I see a patch of Green.

From on high
Angels begin to sing
Thank the Lord
It is finally Spring!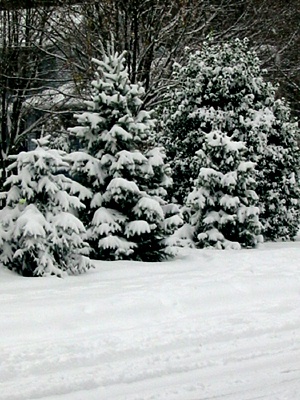 © Kristen S., Sewell, NJ