Mr.'s House
January 8, 2012
Goodnight Mr. Congressman.
In your sweats, or naked. Hunker down.
Clasp you're hands together and kneel by the bedside,
as you have been told by miniature electronic voices in your ear, so customized and perfectly secret that even the zooming eyes of camera lenses can't discover them.
"Pray for blah and blah and blah . . ."
Blah and blah and
blah and blah!
You peak under the bed to search for monsters, when their eyes glow red and their open mouths scream so loud, so violently and you can't even
Hear them.
But the people are still listening, to blah and blah and blah; you can feel their swollen eyes burning through you're words,
ears weighted down to the floor, where there is water, and the flood has begun to whirlpool.
Standing in front of the bed, you're wife, she's waiting for you, on the other side of the four-poster.
Four-poster.
For poser.
Poor poser.
Poor poser full.
Purpose full.
Purposeful.
Cradle her shoulder in you're hand. Cold, coldly she shudders, shrinks deeper inside.
Pillows, like billowy clouds, like sleep, like dreams.
A barricade. A soft, misunderstood barricade.
Your perspiration sticks to the smooth sheets.
It crawls into the mattress, where you lie.
Lie. Lying. Lies.
A massive formation of sweat from lying.
It stays there, slowly building up. The mahogany floorboards below your bed get eaten away like voracious vultures to a carcass.
And the sweat seeps through, it seeps through to the ceiling.
Through to the ceiling, to drip onto the floor.
It drips onto the floor, and erodes the walls.
It erodes the walls, and the structure bends.
The structure bends, and the glass falls.
The glass falls.
And you lie in your bed, sweet dreams. Quiet is loud, the monsters have fled.
Fled to watch you from afar,
where they write their memoir.

And you say blah and blah and blah and blah. But to get into heaven, you need more than just applause.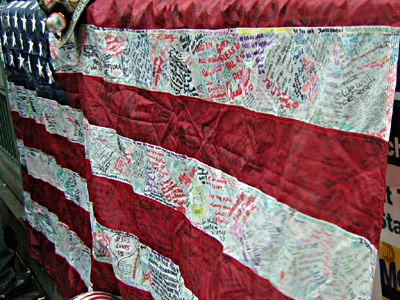 © Brittan S., Chino, CA