getting where shes going
January 6, 2012
i kissed my heart goodbye, and gave it to you.
not knowing that these feelings were everything but true.
your hand you placed firmly in mine.
i thought everything was going to be fine.
you would pull me close and kiss my nose.
that's when the real me arose.
who would have thought the only guy i trusted was the biggest fake.
you had said you loved me, you have said you care.
now every dream of mine is an endless nightmare.
how can you look at a girl and break her heart.
the girl that thought you'd never leave her tore apart.
i was comfortable, i was me.
now, the reality of it a see.
every guys alike weather you like it or not.
even if you like them a lot.
girls get neglected, girls get hurt.
when guys leave them, they lose all comfort.
but when the girl leaves the guy.
they play sad and lie.
but soon he'll just have another girl hanging on his arm.
shes clueless not even on alarm.
the other girl watches them walk on by.
and all she could possibly do is shake her head and sigh.
she feels so cold inside she feels like stone.
even till this day she still feels alone.
even when other guys try to show her their not all the same.
they give up soon and leave as fast as they came.
she doesn't feel like caring anymore,
she doesn't want anyone to adore.
all she wants is to get where shes going.
and never come back.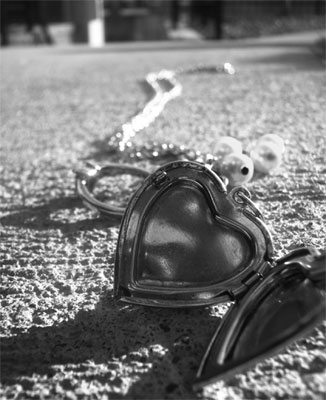 © Francesca Y., Robbinsdale, MN