A Soldier's day in War
January 7, 2012
The roaring begins as a quite hum.
Ahead is ablaze with fire,
The God of Thunder himself appears,
Shaking the ground with all his might.

Each step becoming more hesitant than the last,
Every muscle resisting in protest,
Instinct trying to kick in with no avail,
The mind going blank just following orders.

Then all too soon you're there,
The colour red everywhere,
Screams pounding against your ears,
Vibrations deep within shaking your core.

Running, dodging is all you can do,
Trying to stay alive is your aim,
Many fall right beside you,
You feel a sense of loss for them.

Thick mud makes it hard to move,
More weight being added to every step,
You make a decision and stop,
Silence. No more, it's finished.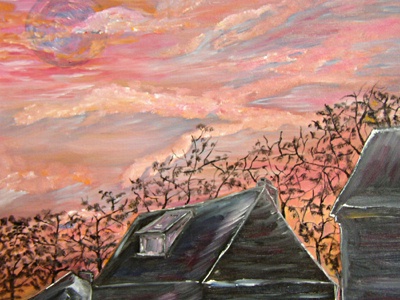 © Lauren M., Scotch Plains, NJ