Winters Welcome
December 22, 2011
I ponder what I should do now
While winters in the air,
But I don't know how.
Maybe I should be like a bear.
I could hibernate,
That is my fate.

The snow falls.
As I sleep inside,
Kids throw snowballs,
After all the grass has died.
When the brisk wind whispers
In my sleep snow lingers.

In this space
Warmth surrounds me.
This Is my place,
Dreams of sights seen
Stranded in this grassy field,
The trees will be my safety shield.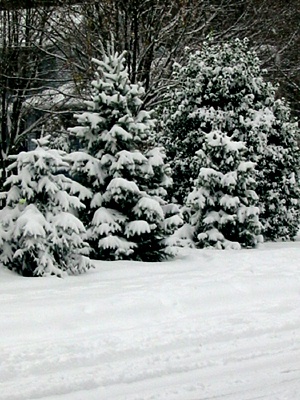 © Kristen S., Sewell, NJ