The Imagination
December 22, 2011
"Thinking is a writer's enemy" my English teacher told me not too long ago.
And now I can say with great certainty that she was right
When one does not think the floodgates of the mind open, and creativity surges forward.
When one does not think, one can delve into the depths of a world that knows no bounds, where the impossible becomes the simplest thing.
Without thinking, you can grasp at a world that you only dare see in your dreams and bring it closer to reality.
Though there are times where it may seem like it is locked behind a door that has no key when you need it most.
There are times where it lies at your fingertips just waiting for that spark of creativity to set it ablaze.
Even if we think we can control it, it has a mind of it's own
And though it is a mere idea, just one simple word, it runs free like a gazelle in a meadow.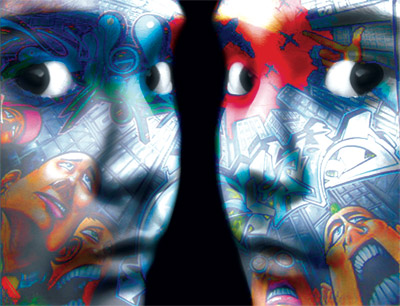 © Francita W., Orlando, FL