Difference in subject
November 12, 2011
There's a story lost in the books, a page ripped out before venomous eyes could look, a distant monologue where nobody understood the hook.

But watch i'm here to let loose the story, become ripped raw of my skin and shed of my glory.

Change the face looking through the same eyes, it's terrifying when you look into real life and understand that you can get people to understand what you feel like.

It's like I try to spit but sputter with every vocal output mixed with a slight stutter.

He was less than three when diagnosed with autism, it took him ten full years to recover only through wack rhythm.

And now he dreams of everybody knowing his name and screaming it because they go ape when I spit it.

They understand the certain unique tone that clouds my atmosphere and gets created like ozone when I speak.

But who can grasp the fact that he waited ten long years, a few gallons of tears, endless night tears followed by real life fears.

Isn't it weird that he never felt secure unless he was at his computer typing the crap you know as pure, you know that it's real but you can't touch it, you get how he feels but not much of it.

But what they can't understand is the man in the mirror standing in an ocean of broken glass, breaking his a** to come out of his shell no longer a feeling contained in a mask.

Though understand my verse is tongue and cheek my raps go in strands and come hand in hand.

Screaming he's the man but will he ever understand the story behind the blue eyed boy, growing through growing pains, cleaning out his closet trying to say to himself that he hasn't already lost it.

I'm still going as long as i'm on it and I stay up on my throne as long as these words are mine I still sit upon it and rip the image of the iron man lacking feelings but his flow is never bionic.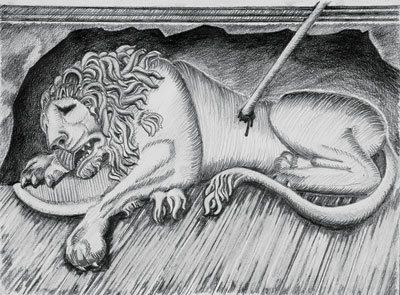 © Nick C., Boca Raton, FL