Loneliness in company
January 9, 2012
Every day we talk
But every day I feel ignored
I sit there wondering if I did something wrong
Wondering if you even care
We have been this way for a while
Never finding the words to make me feel ok anymore
Never feeling like you are there for me
Always afraid of talking to you
Because you might not answer
Do you even care about me anymore?
After these three months we have said those three most dangerous words
The words we thought we felt
I love you
But do you love me?
You say you do
I am never sure if you mean it anymore
Never sure if I'm doing the right thing
I feel like ending my suffering
But I don't have the will
I don't have the will to say those horrible words
Those dangerous words that can end my pain
Or increase it more
You're like my own addiction
You hurt me by ignoring
But you bring me back by your sweetness
You said you would quit the most horrible thing that is happening to this youth
But sometimes I wonder if you really did
Frustration has taken over me
I try to ignore the problem like how you ignore me
I wish things were how they used to
With us always laughing
Always making good memories
No ignoring
No pain
No suffering
Nothing that could damage us
That's all I wish for
Sadly you have promised me that you would stop
But every time you do
The ignoring is greater
I wish every day we talk I didn't feel so ignored.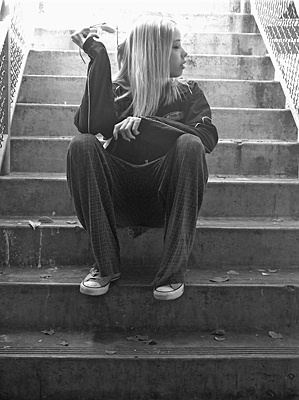 © James M, Walnut Creek, CA