The Edge
December 20, 2011
Here I am,
caught cutting up my palms on broken plates,
palms that banged on pots with wooden spoons
palms that I kept warm in your pockets when I had no
gloves.

Here I am,
sitting once more at the edge of the earth
legs dangling over the side,
legs that danced on stage before they broke
legs that wrapped around you when you carried me
to the couch.

I swing my feet and toss a penny into the
abyss.

I have always loved it here,
with the waterfalls that pour into the sky
and the hollowness of the ground beneath my
weight.

Don't slip.

Here I am,
laying on my stomach with my head over the
edge,
I can see stars below me,
my hair is blowing.

Hair that my mother used to brush while I
fidgeted on the three-legged stool,
hair you pushed out of my damp face to
see my eyes
when I was flying.

I always knew the world was
flat.

Would you like to see it?
If you unwound my brain you'd find a map
to the edge of the world.

It's okay,
the rest of me has already been
unraveled anyway.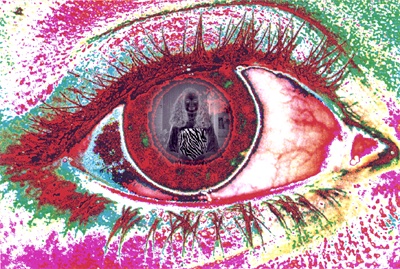 © Cassie H., Carmi, IL