Does Anyone Notice
December 20, 2011
Can't anyone see I'm slowly dying inside?
Does anyone hear my heart stopping cries?
Death is griping my very soul,
Leaving me feeling empty and cold.
Can anyone see past my false mask?
And see that I'm ready to claps.
I'm aching inside to be noticed,
But no love is coming into focus.
This must be the end of the endless pit,
At the very bottom, with face streaming
With tears, I sit.
I wonder if anyone notices how far I've gone,
Or if anyone even cares if I'm gone.
Life doesn't have anything in it for me,
I guess I should just end it all and leave.
I slowly looked up, and seen through the dark, a silver lining,
And knew, deep down, that that was God shining.
My hope was once again renewed,
And the depressing thoughts I refused.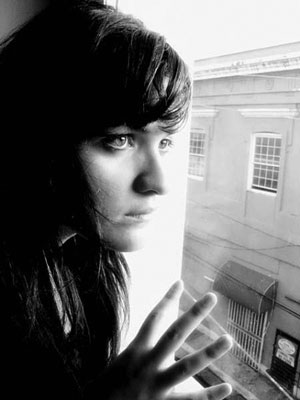 © Eveliz V., Bayamon, Puerto Rico