(no title)
December 20, 2011
Who would've thought it?
We were so young once,
and I was sure in saying
I would never be with YOU!
You were far too mean of a litte boy.
I moved far away for a while,
and from time to time we visited
and I would see you and think,
"Wow, he's gotten cute!"
but we never spoke.
Ninth grade, I moved back
and here you were:
An immature, annoying fourteen-year-old, obssessed with basketball.
The summer before our Sophomore year, you changed,
put God in your life.
After that, we were best friends.
People always mentioned you to me,
and though I was mesmarized by your blue eyes, your friendly smile, beautiful voice, adorable laugh, and genuinly gentlemanly ways, I always said,
"No, he's my best friend."
I hurt your feelings once,
it was the only time you have EVER raised your voice at me.
See, it was because of jealousy.
A girl was telling you how cute you were and how much she liked you and I could tell you were enjoying it.
All I could think about was the fact that I wanted her to shut up!
So, I said,
"Well, he's really ditsy. And you can't tell him anything because he'll forget it's a secret."
And you, who never raised your voice over ANYTHING, who always accepted insults and declined compliments, you raised your voice declaring that had only happened once.
That was the ONLY dispute you and I have EVER had.
And that's REALLY saying alot with how mean I am sometimes.
But I wasn't TRYING to hurt you.
I KNOW if I told you anything important, you wouldn't tell a soul, unless it was in attempt to HELP me. I just wanted the girl to shut up.
I have so many wonderful memories.
Like that time you pushed me down the hall, all the way to the Chemistry lab, in a "rolly-chair".
Or that time you tried to flirt with me and I paniced, because I had NEVER seen you flirt with ANYONE, and changed the subject.
I love you.
You are EVERYTHING I want.
I love that you love God,
I love your eyes, the way they squint when you smile,
I love that you're so careful and humble about everything,
I love that, though you have not said it yet, it's so easy to tell that you love me!
YOU are what I want FOREVER,
And I'm going to make you mine.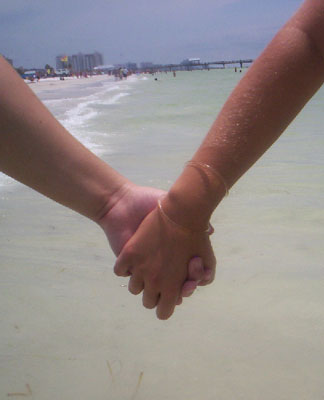 © Belinda H., Palm Harbor, FL