Crushes are so Addicting
January 7, 2012
You are my addiction,
So strong I itch to be in your presence.
I need you everyday to survive.
The mere sight of you gives me high.
The moments we're apart, I count the
Seconds until we see each other again.
Every time I close my eyes I see you:
Blue eyes, big smile.
But you aren't addicted to me,
You use me whenever you please.
I'm not as tempting to you like the others.
I don't make you smile as big, laugh as loud,
Or as happy as the others.
We talk but it's not enough.
I want you, all of you.
Not the friend who I can talk to
But the boyfriend I can kiss and hug.
You're bad for me though,
You rot my insides and turn my brain into jigsaw puzzle.
You stun me into a silence that is undeniably pleasurable.
I'm loud and you're irresistible heroine.
I hate that I love you!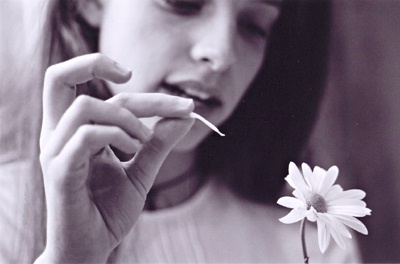 © Emily B., Houston, TX