The Eclipse of My Father
January 7, 2012
A small twelve-year-old has a troubling past,
Friends, quickly gained, but none able to last.
Slowly, she withers, in body and mind.
She runs to the barn, no escape can she find.
Blame, constant blame, causing inner turmoil.
She strives to be perfect, yet his temper still boils.
Weakly, she cries out in the night,
Praying for love, for one single light.

A broken teenager sobs into her arms,
Sharp noises escape her, causing alarm.
"No boy should do this!" Her mother exclaims,
Confused by the impossible amounts of pain.

A wary young woman hides a dark life,
Weakness, hiding from hurt, sharpest knife.
Hardness surrounds the truly young girl,
Walls, built up strong, her emotions still twirl.

One smile melts her layers,
One kiss answers her prayers.
As she lies in his arms, feeling newly protected,
Knowing her love will no more be rejected.
Happy, she trusts, with no more fright.
Laughing, she says "finally, my light."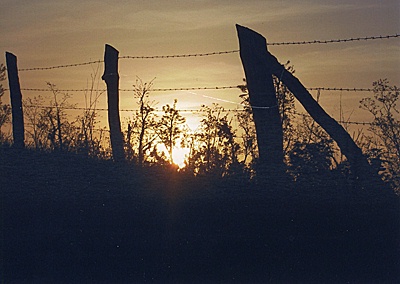 © Michael T., Letart, WV