didnt even try
January 6, 2012
secrets, secrets, hiding and lies.
staring into the night with your silent cries.
you wish you were never born, you wish you could just drop dead.
but listen to yourself, whats going through your head?!
your family needs you, and so do the others.
please come out from under those depressing covers.
take my hand i want to guide you through.
there's so much you never knew.
heartbreak is horrible that i know.
but that doesn't mean you get depressed and get up and go.
smile a little I'm just letting you know.
when there's no where else to go.
take my hand and hold it tight.
you'll be okay, i promise, every single night.
i wish this didn't happen to a girl like you.
you're intentions were honestly so true.
its okay to hold on tight.
its okay to put up a fight.
but soon enough you get fed up and you see.
that this isn't the least bit worth, maybe.
you're eyes will soon clear, and you'll realize the reality of it.
so don't have yourself a fit.
take a deep breathe and know why.
all the other people didn't even try.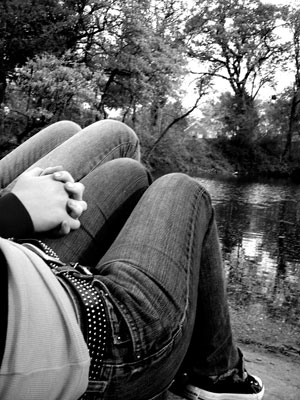 © Lauren R., Edmond, OK