Yielded By the Reaper
December 30, 2011
She stands her hands in pockets,
sleeves drawn to her hips,
feet buried in tears,
a frown upon her lips,
jeans torn at the knees,
head dropped to the ground,
mind encased in clutter,
but she doesn't breathe a sound.

Eyes of crystal blue,
ringed in tinge of red,
hair of midnight black
strewn across her head,
polish on her nails
chipping at the base,
freckles on the cheeks
of her panic- stricken face.

Studs placed in her ears,
heart pin on her chest,
bags beneath her eyes
prove days of sleepless rest,
button on her shirt
held by half a string.
So this is all the havoc
that death will surely bring.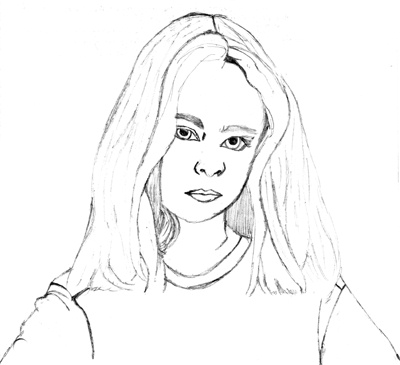 © Mary K., Natick, MA