Winter Ocean
January 5, 2012
Its the middle of winter
The sky is gray,
the clouds dreary,
and the air bitter.
Looking out,
once full of life
boardwalk is dead, dreary not a single soul in sight.
It is quiet,
all you can hear is the waves crashing swoosh, crash.
You can hear the waves dancing
High tide,
Damp Sand,
I look out the ocean
feeling the wind on my face blowing my hair,everywhere.
I take a deep breath ,
I can smell the salt of the ocean, it's a comforting smell,
bringing me back to summer
looking out
you can tell just how round the earth is how calm, yet tense.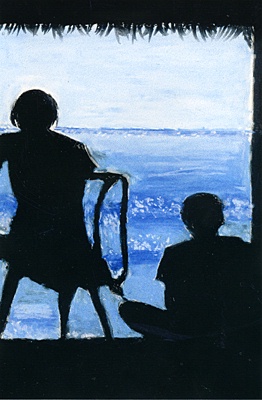 © Julia S., Haddon Heights , NJ