Secrets
December 13, 2011
A secret is all yours, something you should keep.
But when a secret gets too private is when you need to speak.
No one knows you're hurting, and no one knows you're scared.
It's like someone told you to keep that secret as if it were a dare.
You could never tell anyone what you're bottling up inside.
If anyone found out, you'd start to scream and cry.
You need to let it out, you need to come clean.
Realize that people aren't judging you and they aren't being mean.
Go on and tell someone, a person you can trust.
Because you're sick right now, and getting you help is a must.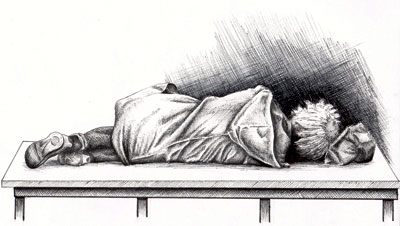 © Devin N., Sherrills Ford, NC