Steady Growing
January 6, 2012
I can't speak in front of an audience. I can't win a game at chess. I can't look at him without thinking of you. I can't hold my breath for ten minutes. I can't sing. I can't lie well. I can't choke back tears. I can't win if someone else loses unless he loses.

You could only speak in lies. You could only feel happy if everyone else felt upset. You could never take my order correctly. You couldn't appreciate my art hanging on the wall. You always criticized my outfits. You never seemed satisfied. You always took an hour to return my calls, which by then you pleaded exhaustion and fell asleep. You were always more pleasant at home than in public.

I always apologized too often. You accepted my apologies. He interrupted and said, "Nonsense". I laugh weird. He took out the trash. You perfected your ability to not hear my comments and questions. He bought me a puppy. I burned your roses. You hated the idea of dinner at restaurants. He gave me band-aids. I fell in love with books.

We go to the movie theater once a week. We plan to fly to Italy. We went to Bora-Bora, but only in a painting. We tried sushi for the first time. We held hands in the park today and left footprints in the sands of Fiji, or not.

You encouraged me to cook you elegant meals. I could not put my make-up on correctly. You spoke your mind. I failed to notice your new haircut. Your smile felt like home. I never liked that green turtleneck.

He enjoys my company and demonstrates his affection through simple, yet perfect comments. He waits by the phone for me to call. He has a way about him. His facial expressions when surprised. His manner of walking that seems to electrify an entire room.

You chose everything you never had, over me. I didn't know I liked sushi.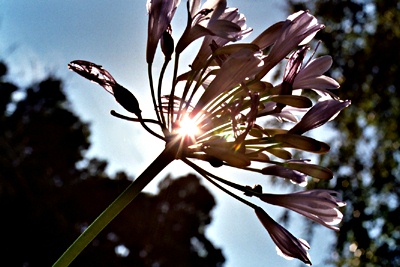 © Brandon W., Redwood City, CA