CONFUSION LIVES IN THE PAPER
January 6, 2012
Beginning this adventure always confuses me.
My feelings are mixed and flustered at the muddled mess.
I accidently danced onto the apparatus of composition.
They are all yelling at the top of their lungs;
calling out for action against the suffocating jumble.

I look off into the distance watching a black swarm.
I realize that is the army of destruction; the army of non-production.
Their numbers are large and their powers are just as great.
To escape either sides wrath, I decide to become a one man army.

I waltz away through no man's land.
It's located at the center of my aggravation.
I begin to organize my aggravated senses;
But my actions start an all-out war.
Both sides are eager to embark.

The more I try to concentrate,
the more even the two dualities become.
A brief but violent explosion shocks the war stricken land.
It jump starts a v6 engine inside my subconscious.
Few things remain intact after the shock wave.
What remains is rebuilt into a master piece worthy to be read by all.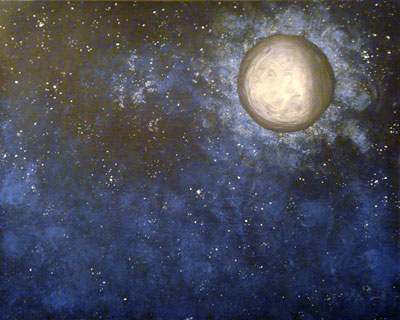 © Allison H., Vancouver, WA