100 crayons
December 16, 2011
A pack of 100 crayons,
Something every little child dreams of owning.
100 crayons,
So many colors.
Bright ones, gloomy ones, pretty ones, unpleasant ones.
It's like the world.
Many of those colors will get chosen.
But, many are left to be alone.
Why must it be like this?
Because the world is like a box of crayons.
There's so many to choose from.
Yet the same ones keep getting picked.
But, what about the ones that never get selected?
They might just be the brightest of them all.
Just give it a chance,
And that crayon over there,
That no one has ever noticed
It might just be your favorite.
?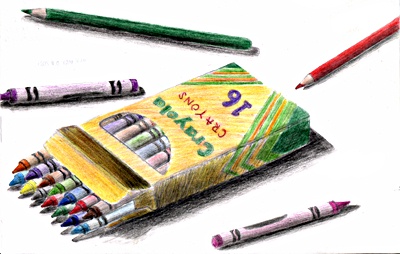 © Dana H., Wichita Falls, TX