The Warmth of Together
November 12, 2011
The feather-light promise of sunlight
Envelopes my skin, pale with longing
My breath opens and closes
Pausing to keep time with your heart's assurance
Of many futures, choose all and
Leave nothing behind, all of you
Will belong to me. I watch you
Watching me, the rippling band of
Tan skin at my waist as it dances
Swinging gently into a memory,
So sweet it turns my joy into teardrops,
Sliding down your kisses, to the
Impossible beauty of your mouth
As it smiles wishes on my eyes.
I want you, all of your love and all
Of the pain that she gave you. I
Know how to take it all away, I
Will comfort you with my body, that
Space in between life and somewhere
Different, it can be ours on rainy afternoons
Drops of music falling through our
Clasping hands. Forgive me
If I ever let you go, I love you
And that is forever, no need for more.
I hope you know how I need you
To wrap me up in your warm strength,
So gentle in its protection
Your love is inevitable, like the setting
Of sun, across the ocean or on
My bare skin today, as I imagine you
Lying next to me, your smile falling
Softly across my face, illuminating
My absolute serenity, my fears, all of
The midnight times I cried, so alone,
Days we spent together, laughing with the
Huge new happiness inside us, wanting
Only to hold onto it forever
Over and over, until my heart broke
With happiness, and you caught the pieces
And made me not whole, not complete,
But new, bright, fearlessly loving you
Until you're mine.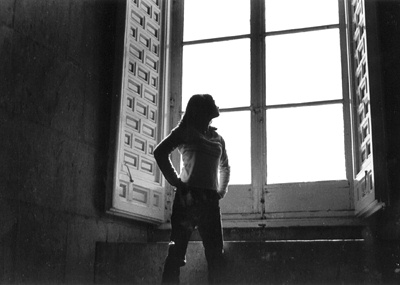 © Danielle W., Marblehead, MA