An Angel's Promise
December 15, 2011
Before you, We stand
United as one.
Tonight, We fight
Until We have won.

For Evil rises
And corrupts Souls,
That burn in Hell
Like hot coals.

We will descend
Thunder from the Heavens,
Sending the Evil
Back into Their dens.

We will raise up
Monsters from the deep,
And put the Demons
Into eternal sleep.

And if They dare
To fight Us,
We will strike
With little fuss.

For Our swords
Are sharp and strong,
And many of Them
Fear Our song.

There are Nine Choirs
Of Us to fear,
And with the coming dawn
Many will cheer.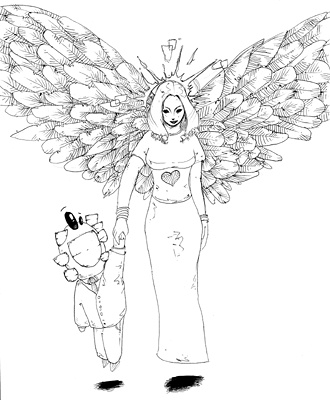 © Benjamin S., New Hyde Park, NY