Loosing it
December 15, 2011
Death now awaits with open arms looking and searching.
In every shadow and corner it can find, waiting for me. Little blanks for his eyes and a little smirk for a smile, I try and hide from his evilish ways what can I do anymore, his thoughts invade my mind In the dark of the night .
Yearning, wishing me to follow It'd be fun t oley go you'll be happy, you'll be with me, you won't be hurt or depressed he commands letting go a little laugh as I slowly slide the blade over my wrist.
Crimson trissle's out in littel drops at first.
I've fallen nobody knew the dpression I kept in, nobody sat me down and requested me to tell, death has won this time those eyes, that smirk. He has won me over, i have joined him with my hand in his and terrified eyes. I did not yet know it would be such a hellish place I did not yet know that I wouldn't be returning.
Lost, a lovely daughter, A girl, a secret no one knew much of her past ahe asked for help many ways.
No one helped, she wrote them down no one read no one knew that she was cryong, slowly dieing inside.
This hellish place swarms her with pain and sorrow.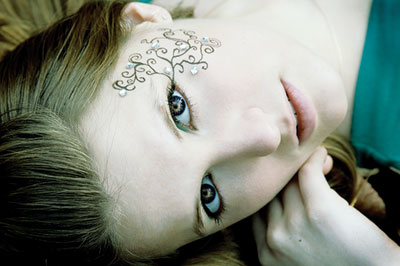 © Michelle B., Blairsville, GA