The Simple Things
January 3, 2012
The front line stood with hands at side
Before them the famed "glory"
The ground it shook and shots grew close
Wasn't this like the stories?

He watched his fellow brothers fall
As one by one men died
And just as quick as their heart beats stopped
They were standing by his side

It was then he saw himself as one
Who lay breathless before their eyes
His life played over through his mind
And he suddenly realized

The nights beneath a freckled sky
A silky summer breeze
Tidal waves of golds and reds
That wash over the trees

The way a sunset melts to dusk
Or to watch an eagle land
The quiet of an entire world
With the touch of a baby's hand

One million specks of falling snow
A wood frozen over with glass
Little moments never thought about twice
This boy would never again have

The simple things we have in life
To feel, to love, to live
We take for granted and do not see
Simple things those had to give.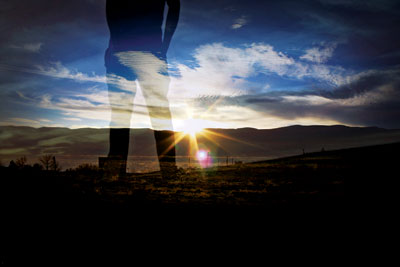 © Ezekiel R.