Strange Times
January 2, 2012
where is she?
she isn't sure
uncomfortably unsure
lost and
a l o n e
with the masses.
it's a suffocating world,
a horrifying reality
with no compassion and a sea of
drowning
hydrophobes
she sees
a door
with her name on it
she tries to reach it
but she can't swim
if only she could swim
she tries to move and
kicks and
punches through the water
to no avail she is sucked back
into the current
and tangled up with the school of orphan fish
who now shade the light that she saw
trying to reach their own light
but falling short and cries for help are useless
because screaming underwater doesn't translate well in air.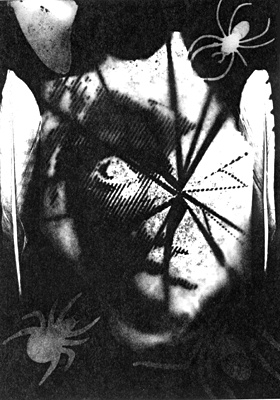 © Lindsey V., Aberdeen, SD