Went Away
January 1, 2012
Have you ever felt the way I have?
That something you wish could last has died in the past?
And as you sit and stare at your ceiling
Your heart refuses to let go of the feeling,
Like it wasn't only the feelings that seemed to die,
But it got harder and harder when the days tread by.
No, I know I'm not the only one,
That see the world is full of lust and no fun...
I like to laugh and hate to cry,
But why do it seems although I always do the one I dislike?
And as it seems although my dying day is near,
My eye's which was once full with joy lives in fear...
Have you ever woken up and was sad,
Wishing that God would hold your hand,
So that you wouldn't feel so alone?
But instead you try to hold on to something that's long gone...
Day to day my voice becomes a whisper,
Isn't it sad to want to hide and never be near him?
I know I'm not the only one that feels this way,
But I guess I'm the only one to admit it today.
And I try not to tremble and fall on my knees,
His false words of encouragement makes me cry without ease.
I never meant to be so easy when it came to giving out my heart,
And now it seems that I have to pay for what I've done...
Each day feels like a new heartbreak,
But I try to change in his sake...
I miss the old me, the quiet one,
The one who cared less about boys,
And just yearned for fun...
And now that she seems so long gone
I feel although I swallowed my own heart...
It's never the same when I'm gone away,
But its life and it seems like I already went away...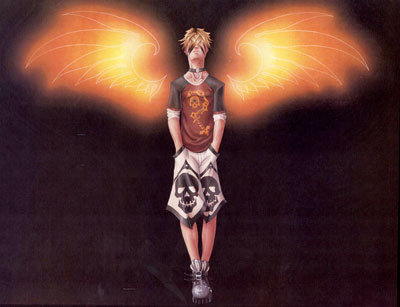 © Raul R., Monte Vista, CO