Don't Let Her Give You Tears
December 30, 2011
Your voice harshly scratches against the sky when you speak,
and I can hear an echo of heartbreak in the heavy breaths you steal.
Shudders make sporadic visits,
and tears make rude, unpleasant guests.
Yet, I can't help but think that…
Your body would look nice wrapped around mine—-
a warm sweater smelling of ashes and dew and the cruelty of her.
and
Your hand would flatter mine—-
a soft shirt feeling like sand on that beach we went to last winter
when all we wanted to do was taste salty air and forget everything but the smell of fish.
Your winter eyes bore into my neglected ones,
and then I remember that you've given her too many of your bones,
and all I have is your spilled blood that you never wanted in the first place.
Stolen sweaters and unreturned shirts are never as good-looking as you might think.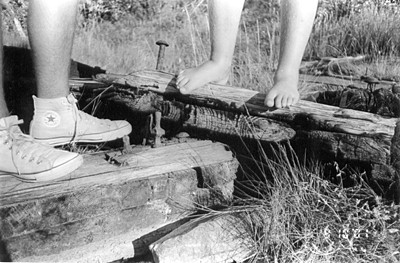 © Sarah R., Marblehead, MA