Burning Desire
December 29, 2011
Oh, the sweet sensation
Of my burning soul as you touch me
Your gaze catches my heart on fire

Quickly it spreads through my veins
Making it impossible to move, impossible to breathe
Why would I want to?

It flickers in my nerves
I move towards you
Lightly grazing your face

Hot coals burn under my fingertips
Releasing a slow breath of desire
Our mouths move together in a timeless world

Our hearts beat in sync
Our bodies become one
Our limbs intertwine with love

The flame inside my heart grow
Into and unbearable fire
I feel like I might burn with desire

Your tongue leaves a cool path on my body
My mind is lost within the moment
My body is drowning in your love

Your lips leave a mark on my body
That'll will never fade, or wash away
But why would I want to?

My desire for you in unquenchable
Forever will never be enough, but it's all I can ask for
Will you spend forever with me?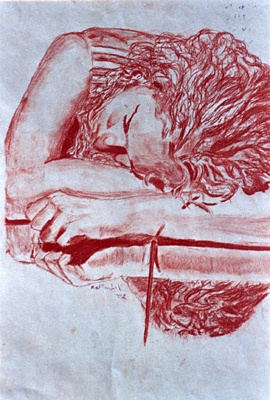 © Mark S., Kannapolis, NC